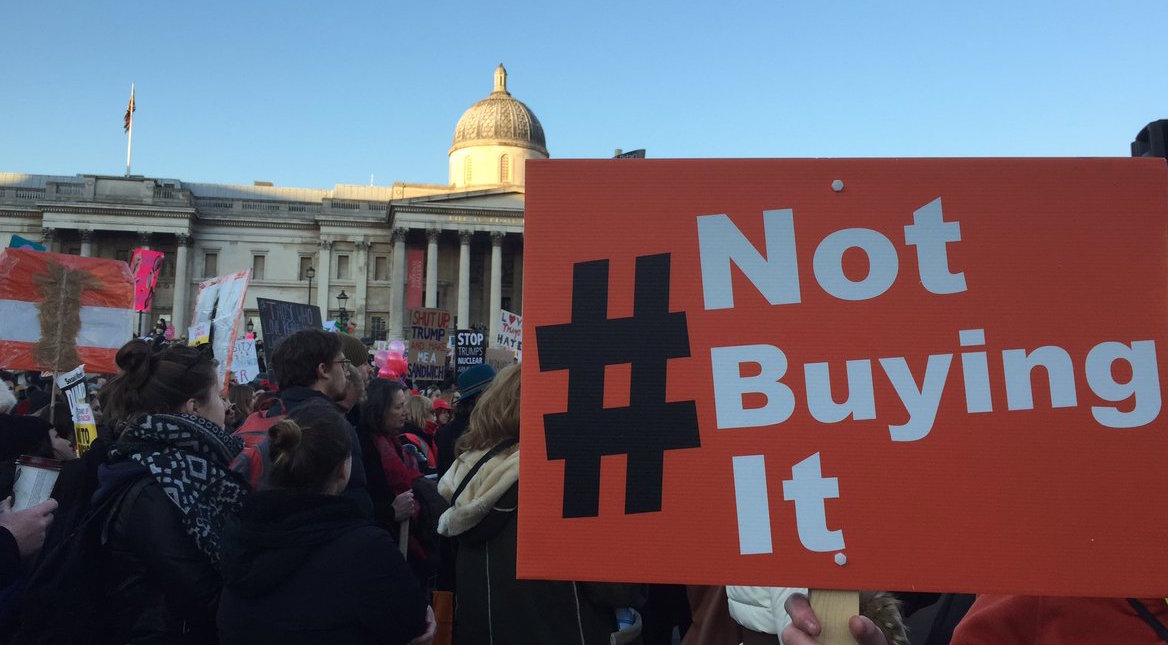 Not Buying It challenges sexual exploitation – porn, prostitution, strip clubs. All hugely exploitative for the women in them and for attitudes towards all women. After all, how can it ever be 'Times Up' when men can buy women?
What Have We Done?
We were set up in 2016. This has what we have done:
Annual Report 2018
Annual Report 2016
What Are We Doing?
Strip Clubs
Strip clubs are highly exploitative for performers, create 'no go' zones in their vicinity and foster 'President Club' attitudes in society. We spearheaded a successful landmark legal challenge that shows Councils that licensing the industry is likely to breach equality law. We are now supporting groups UK wide and lobbying central Government for change.
Newspaper Sex Ads
Why do newspapers still carry ads for porn, sex chat and even prostitution? We have asked advertising regulator, the ASA, to ban these and the Equality and Human Right Commission is now in discussion with it. And why does Transport for London allow the Metro and Evening Standard to be distributed all over its network when they too advertise prostitution?
The Sport
The Sport has dozens of soft porn images and 1000s of ads for porn and prostitution in it. So we sent a copy to every MP asking why is it sold as a newspaper and asking them to ensure existing retail codes are amended to get it off the bottom shelf. 
Porn​
The level of abuse in mainstream porn is shocking. It can only be described as filmed sexual assault. Porn regulator, the BBFC (British Board of Film Classification), does not allow this abuse in off line porn, so why is it allowed in on line porn?
Find out more about the reality of porn here
In the News
We are regularly featured in leading media from Sky News to the Guardian